Wednesday nights, (1930) 7:30p.m
on the WB9IRL Repeater
145.210- PL107.2/444.600+ PL114.8 
Main Repeater is the 2m and crossbanded to 70cm IRLP coming soon.
The NWS offers Skywarn Classes to Educate the public,and is free of charge to attend. Amateur Radio Operators use 2m/440cm radios to communicate severe weather reporting criteria to spotter repeaters that report to Liaison repeaters that the NWS ham radio team listens and talks to. non-ham operators, call into either the NWS for severe weather criteria or in an Emergency or Tornadic event. I Would call you local 911 center For a Tornado first. We encourage everyone to get there amateur radio license.
Weather Radio Frequencies
| | | | | | | |
| --- | --- | --- | --- | --- | --- | --- |
| 162.400 | 162.425 | 162.450 | 162.475 | 162.500 | 162.525 | 162.550 |
To see how the Nation Weather Service and Skywarn net control operators work  NWS Severe Weather Repeaters
If you would like to be added to the Page out System, which notifies you via sms and/or email. Please fill out contact form and ask to be added. Information needed is, name,call sign if licensed,phone number of cell, carrier of cell,email address and location. When we activate nets for severe weather or if you want to be a Net control operator, we will start page outs for Net control availability first. Then everyone else will be Paged out when severe weather Nets open and severe weather is approaching. We Page out when ever there is activation via nws radio or nws ham team is activated! 24/7  Skywarn Nets can open at anytime when severe weather is forecasted for area!                  Sign me up
  Radar Programs
   Interwarn   Gr3level  Weather underground   Simuawips 
                                     E.M.A  and A.R.E.S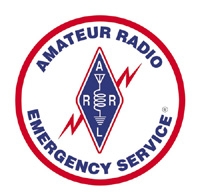 Will County A.R.E.S         Cook County ARES     Lake County, IL A.R.E.S/R.A.C.E.S     Lake County, IN A.R.E.S                 Dupage County A.R.E.
New Lenox E.S.D.A           Will County E.M.A     New Lenox C.E.R.T    I.S.A.R.C     Tinley Park E.S.D.A
Cook County C.E.R.T        Cook County E.M.A    Kankakee E.S.D.A      I.E.S.M.A      Mokina E.S.D.                                  
 Educational Material For Spotters PDFS and Links
About Derechos    Chicago National Weather Service       National Weather Service Storm Prediction Area  Spotter Login for the NWS
Storm Spotter Training Guide  Pictures and guidelines for spotters to reference from  Pictures and guidelines for spotters to reference from
Advanced Storm Spotter Training Guide         Cloud Catolog    D-P Radar Training Area  Cloud Explanations    Cloud Formation Explanation
Online School for Weather NWS      Weather Glossary    Radar programs Gr3 Radar training page (for use with the Gr3level Radar)
Index to Skywarn sites on the Internet, By State    Skywarn online Course     Spotter field Guide   The Joplin Tornado Assessment
Thunder Storm outlines  Red cross Social media PDFweather radar fundamental   Comet Free weather learning site
Dupage County OEM/Severe Weather Seminar Topics Archives  (Downloads PDF)
Dupage County Weather Seminar Downloads
*StormThe Modern Storm Spotter – Randy Denzer, Tyler Allison and Joshua Jans
* Damage Surveys – Jim Allsopp, National Weather Service, Chicago, IL
*Squall Lines: Meteorology, Skywarn Spotting, and A Brief Look At The 18 June 2010 Derecho –
*Back to Basics – Paul Sirvatka, Professor, College of DuPage
*The Blizzard of 2011 – Jim Allsopp, National Weather Service, Chicago 
*Dual-Pol Radar – What Does It Mean For Spotters, Chasers and Emergency Managers? – Jim      
*Settings For Various Tornadic Storm Types – Roger Edwards  Spotter Realities – Paul Sirvatka, Professor, College of DuPage

*Spread The Word Save Lives With Social Media – Tammie Souza, Fox News Chicago
*Spotter Realities – Paul Sirvatka, Professor, College of DuPage
*special thank you to,mwk-skywarn,nws,Dupage.co for articles published on storm spotting/chasing.
2014 Severe Weather Seminar Links

Tutorials
Dual-pol radar course       MetED Weather online Classes Free
Tornado

A severe thunderstorm has developed and has either produced a tornado based on reports or radar has indicated intense low level rotation in the presence of atmospheric conditions conducive to tornado development

Severe Thunderstorm

A severe thunderstorm has developed, capable of producing hail greater than one inch in diameter and/or 50 knot (58 mph) wind speeds

Flood

Long duration areal or river flooding is occurring or is imminent, which may result from excessive rainfall, rapid snow melt, ice jams on rivers or other similar causes

Flash Flood

Excessive rainfall producing thunderstorms have developed, leading to short duration flash flooding. A warning may also be issued if a dam break has occurred

Blizzard

Wind speeds of 35 mph or greater, considerable falling or blowing snow, and visibilities frequently below a quarter mile are expected to prevail for three hours or more

Winter Storm

Snow amounts of 6 inches or more in 12 hours, or 8 inches or more in 24 hours, or heavy sleet accumulations of one half inch or greater are expected. These may or may not be accompanied by wind or other phenomena. A warning may also be issued if conditions will be approaching blizzard criteria and/or have significant impacts, even if snowfall amounts are not expected to reach the criteria above

Ice Storm

Ice accumulations of a quarter inch or more are expected

Lake Effect Snow

Heavy lake effect snow is expected to produce amounts of 6 inches or more in 12 hours, or 8 inches or more in 24 hours

Wind Chill

Widespread wind chill values around -30° or colder.  For NWS criteria across the area, clickhere.

Excessive Heat

Chicago/Cook County: Three consecutive days with a peak heat index expected to reach 100-105° or two consecutive days with a forecast peak heat index 105-110° or one day with an expected peak heat index forecast at 110° or higher 

---

Elsewhere: Maximum heat index is expected to reach 110° or greater and a minimum heat index of 75° or greater for at least 48 hours

Freeze

Widespread temperatures below freezing when during the growing season are expected

High Wind

Synoptic scale gradient winds (those not associated with thunderstorms) or mesoscale winds associated with wake lows are expected to reach speeds of 40 mph or greater, sustained for at least one hour, or 58 mph or greater gusts

Red Flag

This is intended primarily for land area managers and is issued when sustained 20 foot winds of 20 mph or higher, afternoon humidity values less than 25%, and ten hour fuel moisture of 8% or less are expected.
Want to see the IRL out in the Field? @41:00 start watching  video
The Video talks about us a little and how we Help others!
 Rip Current Information and Education for Lake Michigan
Rip Currents. How are they Created?
 DUAL-POLARIZED RADAR Difference